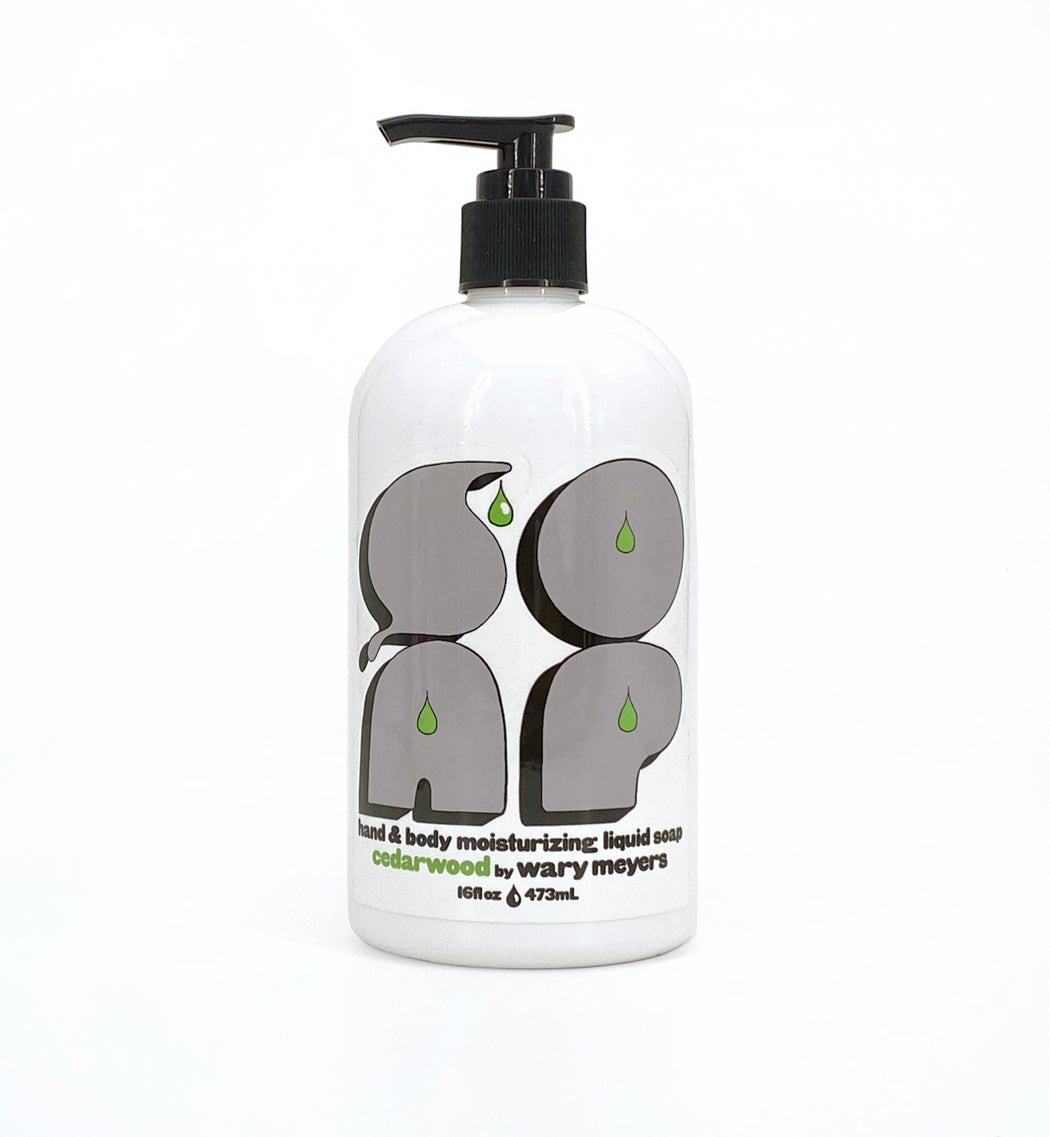 Cedarwood Liquid Soap
Wary Meyers
Regular price $32.00 Sale
A lathery, cleansing, moisturizing soap that leaves your skin clean, fresh, hydrated, and smelling wonderful.
Earthy cedarwood with notes of patchouli and native balsam, and undertones of birch, and primitive musk. This is fairly close to the scent of Wary Meyers' popular Mainely Manly candle but less smoky.
16 ounce plastic bottle with a pump top.
Made with organic ingredients. NoParabens, No Phthalates, No Sodium Laurel Sulfate, No Animal Testing, No GMOs. Gluten Free and Vegan. Our palm oil is sourced from companies complying with RSPC.
Ingredients: water, potassium cocoate*, potassium oleate**, laurel betaine, glycerine**, benzyl alcohol, potassium palm kernelate, palm kernel acid, decal glycoside, potassium citrate, hemp extract, aloe vera oil***kukui nut oil***, fragrance, vitamin E.
*derived from organic coconut oil
** derived from organic sunflower oil
***organic in origin