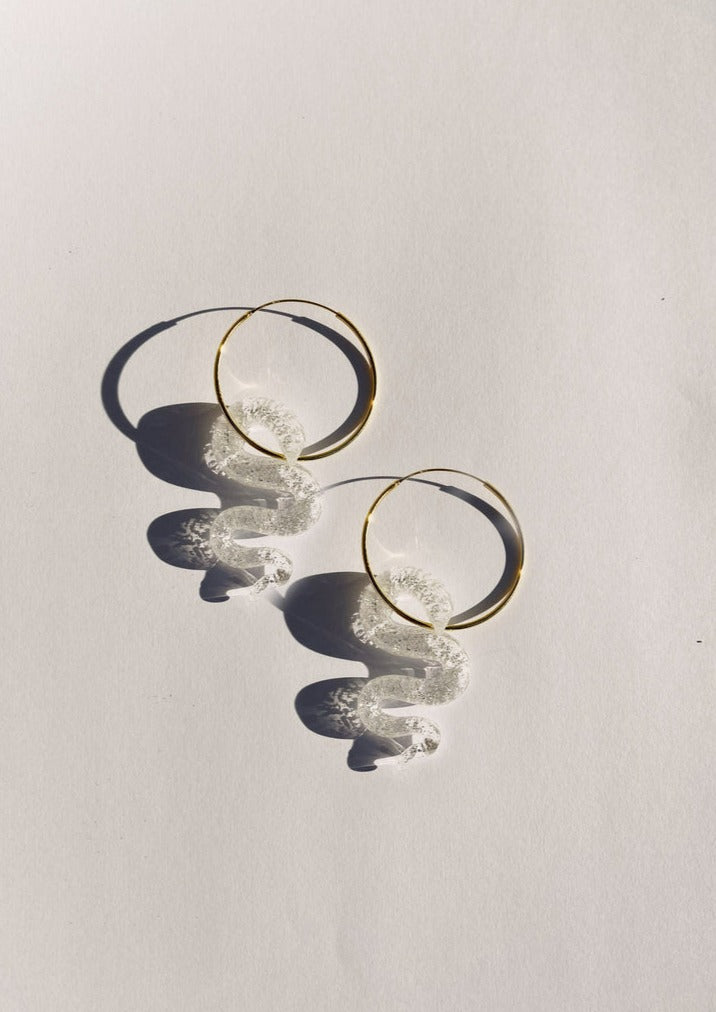 Snake Hoops in Air
NINFA Handmade
Regular price $105.00 Sale
Delicate but eye-catching. Named Air to remind you to keep lightness in your day to day.
Lampwork glass snake charm with silver foil within. Charm can be removed so hoops can be worn on their own.
Sterling silver hoop plated in gold 18 carat. Inner diameter is 35mm.
Due to being handmade, this style may include minor variations.
Each piece is handmade in Ninfa's atelier in Porto, Portugal.