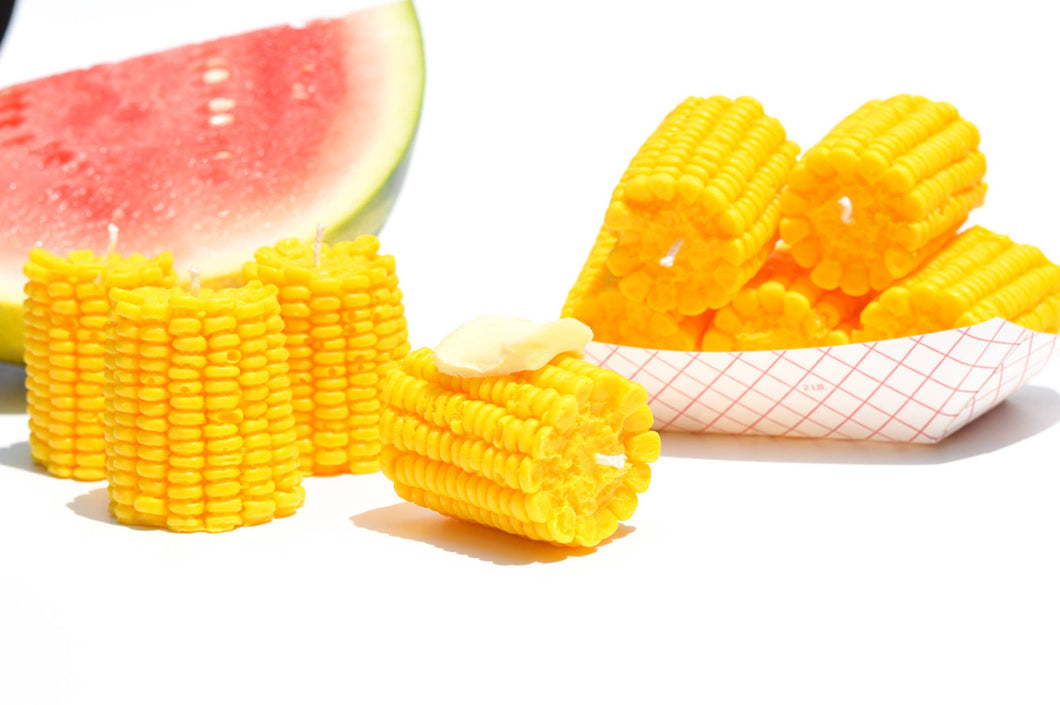 Corn Pillar Candle
Glow Worm Goods
Regular price $18.00 Sale
There's nothing corny about it! This cutie corn candle is handmade from a soy/paraffin blended wax and scented with a Honey Cornbread fragrance. 100% phthalate free, and non-toxic.
Glow Worm Goods prides itself on originality, quality, and safety. Everything is 100% hand-made from start to finish using only the safest ingredients possible. Each candle is made using soy blends and all fragrances are 100% phthalate-free. Glow Worm uses Clean Scent fragrance oils that are free from carcinogens, toxins, and other hazardous chemicals commonly found in fragrance oils. 
*Safety First!* Burn within sight and never leave unattended. Keep away from pets and children. Keep Away from flammables. Trim the wick to 1/4" before lighting. Keep the candle free of any foreign materials including matches and wick trimmings. Only burn candles on a level, fire-resistant surface. Do not burn candles for more than four hours at a time. Stop use wehn only 1/4" of wax remains.
Made in Bowling Green, KY.