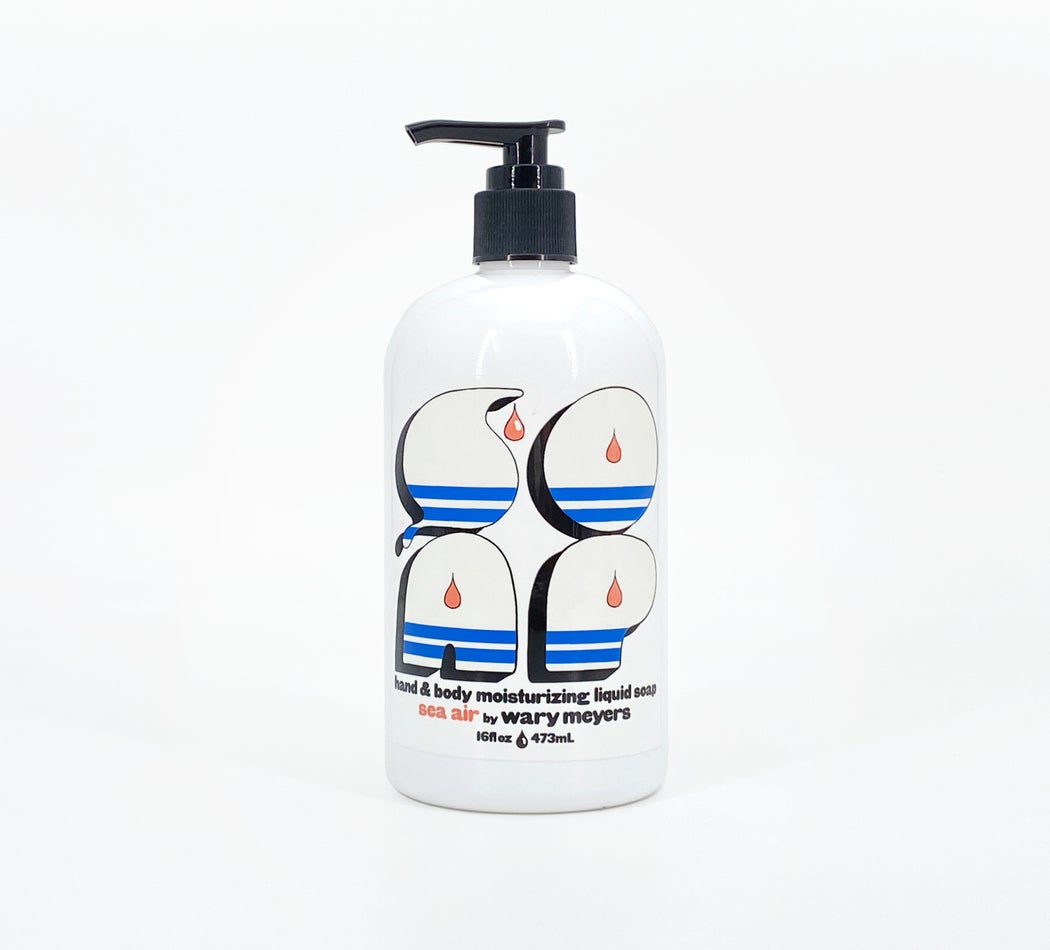 Sea Air Liquid Soap
Wary Meyers
Regular price $32.00 Sale
A lathery, cleansing, moisturizing soap that leaves your skin clean, fresh, hydrated, and smelling wonderful.
The scent of swinging open the cabin doors of your yacht at Cap d'Antibes. Salty, sunny ocean air, a slight hint of exotic seaweeds, and the continental note of cool aloe and eucalyptus from the distant cliffs.
John's illustration references the view out to sea through rails of an ocean liner, and the classic blue-and-white stripes of a Breton sweater. The red drips reference the color of a life preserver, yet conversely a nod to Agatha Christie's Deco classic, Death on the Nile.
Made with organic ingredients. NoParabens, No Phthalates, No Sodium Laurel Sulfate, No Animal Testing, No GMOs. Gluten Free and Vegan. Our palm oil is sourced from companies complying with RSPC.
16 ounce plastic bottle with a pump top.
Ingredients: water, potassium cocoate*, potassium oleate**, laurel betaine, glycerine**, benzyl alcohol, potassium palm kernelate, palm kernel acid, decal glycoside, potassium citrate, hemp extract, aloe vera oil***kukui nut oil***, fragrance, vitamin E.
*derived from organic coconut oil
** derived from organic sunflower oil
***organic in origin